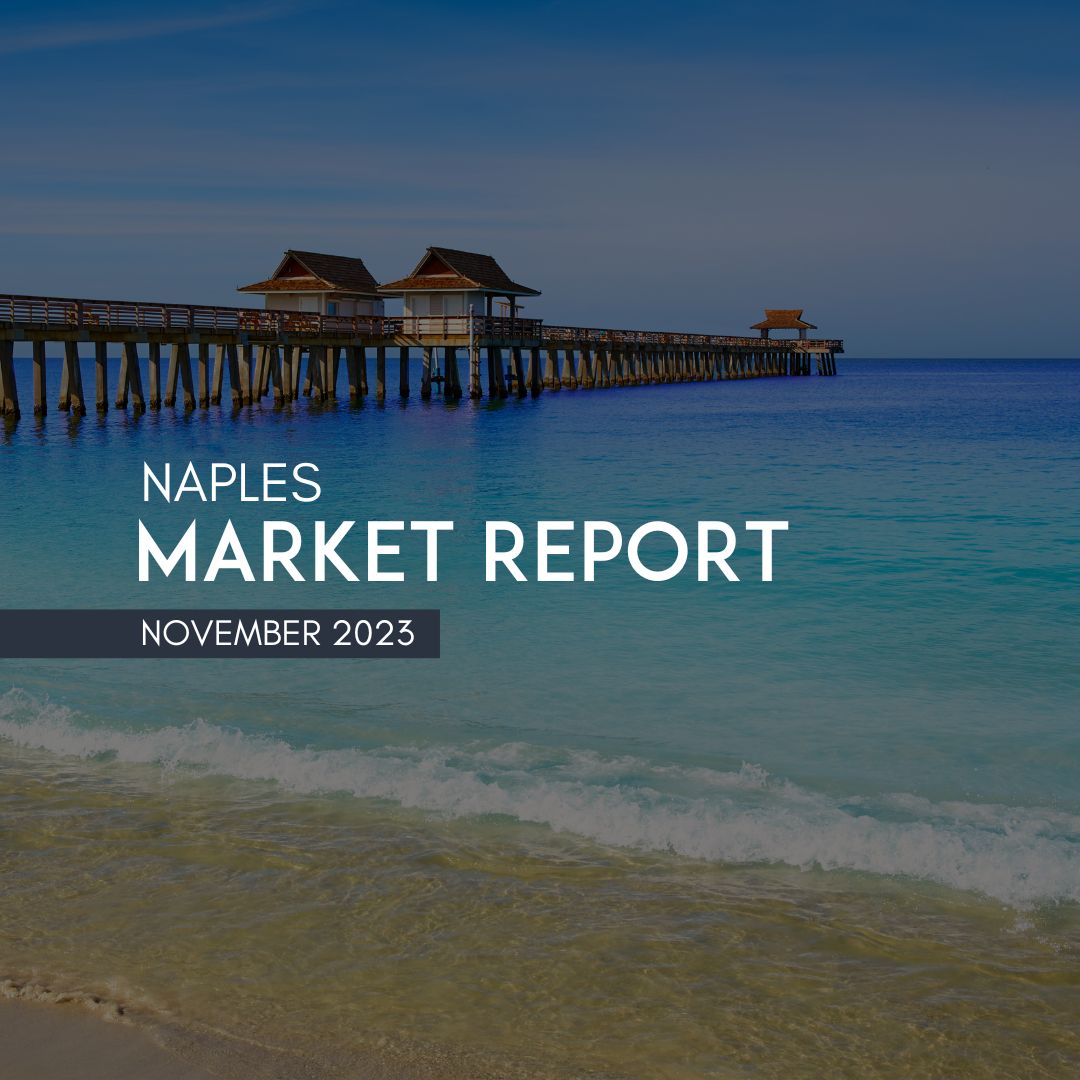 Welcome Back, Snowbirds!
Listen, I remember that 47-degree November weather in Detroit all too well—the freezing mornings, the frosty windshields, and the short, gray days. It's what drove me to Naples' sparkling shores 19 years ago. And now, as you bundle up and brace for this winter, I have to ask again…what are you waiting for? It's time to trade that icy commute for a walk on the beach. Come down and see why life in Naples is the winter retreat you deserve. And, it's not just about the sun-soaked lifestyle here; it's about making a smart, secure investment. Naples real estate is not only an escape but also a wise move for your portfolio. Below I outline why.
Naples Market Report Highlights:
Unearth Great Buying Opportunities:
Real estate in Naples is blossoming with potential, especially when you have the right Realtor to uncover these gems. With a 27.3% surge in new listings this September compared to last year, partnering with a knowledgeable agent is key to discovering the perfect property.
Steady Inventory Growth:
The consistent climb in inventory is a breath of fresh air, showing a 13.2% increase across single-family homes and condos. It's a testament to Naples' flourishing market and its readiness to welcome new residents.
An Early Buying Trend:
The tradition of autumn homebuying is picking up pace with an 18.7% jump in pending sales. This early bird trend is a silver lining for those eager to invest before the winter rush.
Median Price Insights:
The median closed price nudged up to $571,500, a modest yet steady appreciation. The market's adaptability is also reflected in the 723 price reductions in September, making it an ideal time for making a Naples home your own.
Expert Economic Outlook:
Renowned economists highlighted Naples' remarkable 88% price increase since pre-COVID times, with property wealth gains spiking to the tune of $250,000-$300,000. It's a golden era for Naples' homeowners, with overall closed sales climbing by 5.4%.
Dr. Lawrence Yun, the chief economist for the National Association of REALTORS®, further commented that "Naples is at a $250,000 to $300,000 spike in wealth gain for its property owners."
The Surge in High-End Properties:
For the discerning eye, the luxury market has expanded, the $5 million-plus market nearly doubled over the last year, presenting a rare opportunity for those looking to indulge in the pinnacle of luxury living. This segment's growth is a clear indicator of Naples' status as a hub for exclusive, high-end living.
Condo Market's Surge:
Condominiums have become a hot segment, with pending sales in September outshining single-family homes by a staggering 38.9%.
Tax Relief Tips:
For those rebounding from Hurricane Ian, there's potential for tax deductions on unreimbursed damages. Consult with your tax professional to explore this IRS relief chance.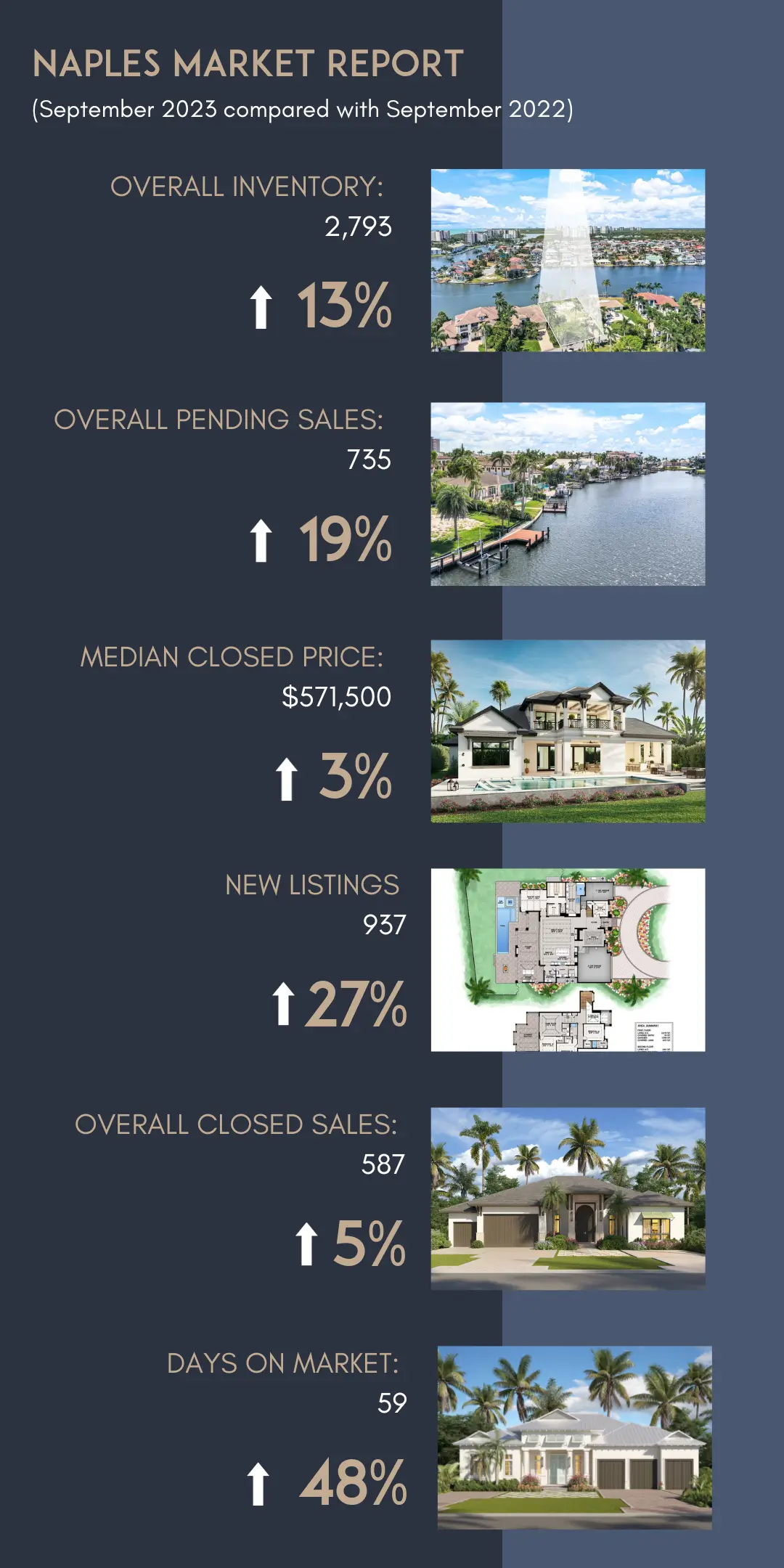 In Closing
I swapped the chill of Detroit for Naples' year-round sunshine 19 years ago and haven't looked back. With the market finding its equilibrium, there's never been a better time to buy or sell. So, as the cold sets in up north, remember: "What are you waiting for? It's time." It's time to make the decision that could change your winters—and your wealth—for the better.
It's time.
Shawn Stuben